Acrylic Letters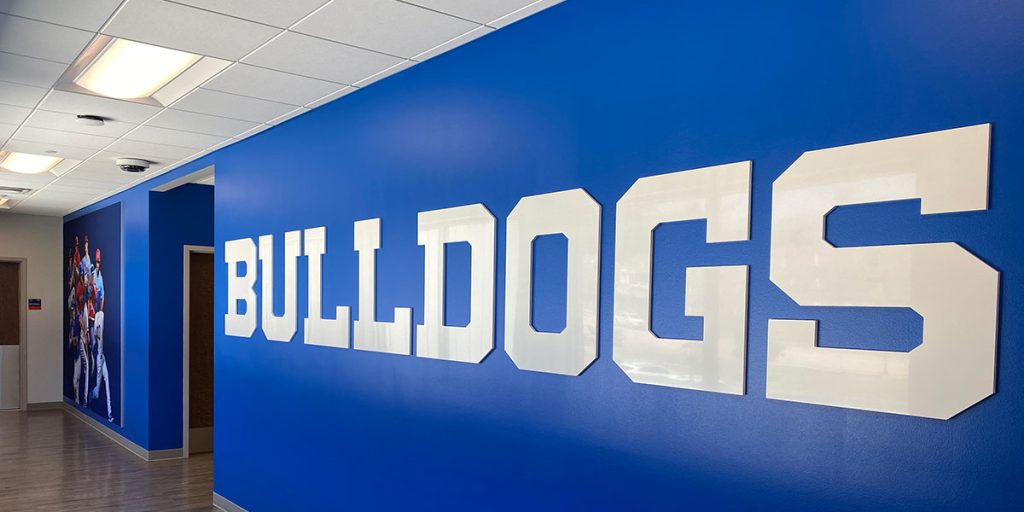 Acrylic Letters from American Sign Company are an affordable and effective way to achieve the aesthetic you want from your signage. People turn to these letters as an economical alternative to metal letters – an option that won't blow a gaping hole in your budget, in other words! If you thought you had to sacrifice quality to save a few bucks, think again. Acrylic Letters (and full signs) have been used by successful companies all over the country to create stunning promotional installations. Some of the stores and restaurants you thought were using metal (or glass) may actually be using acrylic in your area! To the untrained eye, it can be hard to tell, which is why these letters are such a popular alternative.
Available With Plenty of Options
As with most of the signage products on our site, Acrylic Letters are ready to be custom-cut to your specifications! We offer a wide range of sizes, so whether you're interested in letters for home decoration, event promotion, or full-fledged business signage, you can get exactly what you need. We also offer our Acrylic Letters in several thicknesses – you get to decide how your letters look, feel, and how much they'll weigh upon arrival. And, of course, you'll be able to choose from an extensive collection of fonts and colors, so you can have signage that matches any existing branding or decor. And if you STILL can't quite find what you want, just give us a call – we may be able to customize your Acrylic Letters beyond the features offered on the website!
Excellent Alternative to Glass
Acrylic Letters are designed using a polymer material that looks a lot like glass, so if you want that kind of look in your signage, this makes for a great alternative to the real thing. Glass signage comes with a host of disadvantages, starting with its inherent breakability! It's also quite heavy, especially when you get into larger sizes. With Acrylic Letters, you can get that glossy, colorless look without the cons that come along with glass signage. Indeed, you might be surprised if you learned how many "glass" signs you've seen were actually acrylic!
Easy to Install
Acrylic Letters are easy to install in a wide variety of settings, so you won't need to worry about hiring professional help (unless you want to, of course). Depending on the thickness you specify, you may be able to get away with simply setting these letters on a flat surface. If you're looking for a different kind of installation, you'll be pleased to know that these letters are lightweight and durable, which not only makes them easy to mount – it ensures that they will look great for a long time to come! They also look fantastic with dedicated lighting, so if you really want a unique effect, shine a spotlight on these bad boys. You'll be wowed!